Hans Concepts Car Mats for Santro Car
Hans Concepts Car Mats for Santro Car
Hans Concepts is one of the prominent Car Foot Mats Manufacturers In Delhi. Car foot mats have become a very important item in a car nowadays. Nobody wants their car floor to get all dirty and uninviting to look at. Car Foot Matting plays a significant role here to keep the car clean. It isn't just the cleanliness aspect that makes it an essential part of a car. The comfort that comes with the flexibility of these mats is also desirable. Even if you spill drinks or drop food on the floor accidentally, you don't have to worry about ruining the floor of the car.
Salient Features Of Our Car Foot Mats
Easy To Clean - Our Floor Foot Mat is very easy to clean. So, you don't need to worry about replacing it again and again after getting dirty.
Non-Slip Surface - The surface of these mats prevents any mishaps that come from slipping owing to the non-slippery surface.
Flexibility - The flexibility of these mats is an added advantage as it keeps your feet in a resting mode while driving
Main Characteristics Of Our Car Rubber Foot Mats:
Abrasion Resistant - These mats can easily withstand the most testing conditions and dirty climates. So, you can expect to use them for longer periods of time.
Easy To Maintain - They don't require much effort to maintain their quality. Simply cleaning by a quick hose down will be enough to maintain its visual as well as physical quality.
Aesthetic Value - They can keep the aesthetic value of your car on a premium level. It is also available in different colours to match the interiors of the vehicle.
Why Our Rubber Universal Foot Mats?
Comfort - They offer optimum comfort along with keeping the dirt and grime out of your car. Be assured of maximum comfort when employing our foot mats.
Affordable - We offer these mats at highly affordable prices and you don't have to worry about blowing your budget when opting for our mats.
Variety - You can avail these mats in different colours and sizes according to your car. Choose to match it with the requirements of your car.
What Makes Our Car Dicky Mat Different?
Flexible - Our mats are flexible enough to fit in any vehicle's dicky and provide the right cushioning for carrying comparatively fragile things.
Odourless - These mats are manufactured with a certain kind of material to make sure it doesn't trap any odour of the stuff placed on it.
Anti-Slip - If you put anything on this mat, the grip of the material is such that the stuff doesn't move with the movement of the car.
Key Characteristics Of Our 3D Mats:
Better Floor Protection - These mats are made of many layers of different materials to ensure nothing goes through to the floor. This makes them better equipped to protect the floor of your car.
Reasonable Price - All our mats come in a very reasonable price range and the value for money factor will never seem out of balance.
Anti-Slip - These mats have an impressive grip as the finishing is quite smooth. Qualities like these establish the anti-slip qualities of the mats.
Choose Our 5D Mats For:
Perfect Fit - Most of these mats are designed to fit specific models perfectly and are customized in accordance with particular models of different vehicles.
Environment-Friendly - Given our resolution of becoming a globally recognized company, we use as much eco-friendly materials in our manufacturing as possible.
Efficient - These mats are highly efficient in managing all kinds of water spills, dust, spilled coffee or fumbled snacks.
7D CAR MATS
It is hard to find a variety in colour in the run of the mill car mats. Premium car mats like our 7D car mats not only provide that necessary variety but they also give a much better look to your interior and the finishing also looks top-notch with it. One of the most expensive types of mats, 7D car mats are the best in quality that you can find in the market. Being one of the most dependable 7D Car Mats Manufacturers In Delhi, Hans Concepts is dedicated to achieve 100% client satisfaction with its top-class Car Mats.
Advantages Of Buying Our 7D Mats:
Luxurious Look - No other mat can give as bold a look as a 7D car mat. If you want your car to look elegant, this might be your best bet.
Unparalleled Protection - These mats are not just beautiful to look at. They offer the highest kind of protection that you can get from car mats.
Odourless - A foul odour is the last thing that you want in your luxury vehicle. These mats remain odourless even after you spill something on it.
Are you looking for a premium quality 7D Car Rubber Mats? We are one of the most dependable 7D Car Floor Mat Exporters and Suppliers In India.
What Makes Our 7D Dicky Mat Unique?
Personalized Experience - These mats are designed specifically to match car's interiors. You get the best-designed product in the end.
Double Layer Protection - It keeps the water off from soaking in the car. So, even if you spill a drink in your car, you can be stress-free that it won't ruin the flooring of your car.
Thick Coil Layer - This thick layer provides maximum comfort and cleanliness to the car. You can avail these mats in different colours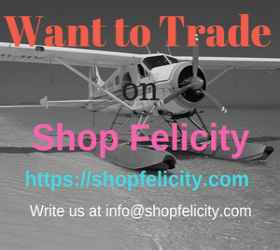 Powered by OpenCart Made by Dukaanwukaan
Warning
: A non-numeric value encountered in
/home4/shopfelic/public_html/system/library/themeoptions.php
on line
170Warning
: A non-numeric value encountered in
/home4/shopfelic/public_html/system/library/themeoptions.php
on line
170
Top